Gift
Lasta
Web Developer (Front-End/Back-End) / Web Administrator / SEO Specialist
Welcome to
my online

portfolio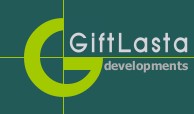 Recent developments, researches, innovations and other advancement in any particular field has changed the world as we know it.
Internet or the World Wide Web is not an exception for that matter. Since its beginning in 1969, the Internet has grown from four host computer systems to tens of millions.
It has changed the way we communicate, find and share information and do business. It now becomes a medium of our daily activities that has made distances shorter and the world much smaller.
Gift
Lasta
Web Developer (Front-End/Back-End) / Web Administrator / SEO Specialist
About

Me

I'm Gift Lasta, a Registered Nurse/Programmer/Web Developer. Since I was a kid, my passion was really into computers. I live and breathe in the world of computers. I spend more than half my waking hours in front of my computer.
I love to explore and experiment on new things. I just love everything about computers/web in itself. I'm conceptually driven, I always aim for the best, quality oriented and always focused on the user! :)
My
Skills
Web Development
Web Design
Search Engine Optimization
Web Administration
Web Consultation
Gift
Lasta
Web Developer (Front-End/Back-End) / Web Administrator / SEO Specialist
Gift Lasta
Web Developer (Front-End/Back-End) / Web Administrator / SEO Specialist
Contact Me
Address Info
Door #3, Ferolino Apartment, Paradise Alley, Piapi
Dumaguete City, Negros Oriental, Philippines
Other Contacts
Phone: (035) 422-4048
Cell: 09166962571/(+63)9166962571
Email: gift@giftlasta.com
Website: www.gldevelopments.com
View Google Map